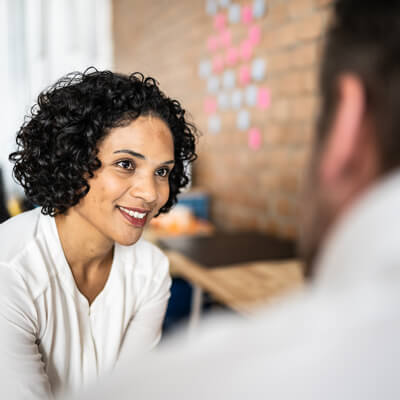 Are you considering a visit to Central Avenue Health Centre for your first chiropractic appointment? Perhaps you're a bit unsure about what to expect during your initial visit. Not to worry, we've got you covered.
Arrival and Paperwork
When you first arrive at Central Avenue Health Centre, plan to spend about 30-45 minutes with us. To make the process smoother, consider arriving a few minutes early to fill out any necessary paperwork. If you would like to fill in the paperwork ahead of the visit, the forms are available on our New Patients page of our website. Be sure to bring your insurance card, and if you'd like us to direct bill for your services, have your credit card handy as well.
Consultation with Your Chiropractor
Your visit begins with a one-on-one consultation with one of our chiropractors. During this meeting, your chiropractor will take the time to get to know you and understand your specific needs, concerns, and any existing health issues. It's important for your chiropractor to have a comprehensive understanding of your health history to create a personalized care plan.
Comprehensive Examination
After the initial consultation, you'll undergo a comprehensive examination. This examination is designed to assess your spine and nervous system thoroughly. Here's what you can expect during this examination:
Range of Motion and Neurological Testing: Your chiropractor will perform range of motion tests to assess your flexibility and mobility. Neurological testing may also be conducted to evaluate your nervous system's functionality.
Back Scan: One of the key components of your examination is the back scan. This is a pain-free, objective measure that uses surface electromyography to detect areas of nerve interference and abnormal function in your spine. The scan will provide essential insights into the health of your nervous system and help guide your chiropractor in creating an effective care plan.
X-Rays (if required): In some cases, your chiropractor may recommend X-rays to gain a deeper understanding of your spinal health. X-rays are a valuable tool in identifying underlying issues that may not be visible during the initial examination.
Discussion of Your Results
Once the examination is complete, you'll sit down with your chiropractor to discuss the results. Your chiropractor will go over the findings from your back scan and other examination results. This discussion is crucial in determining the most appropriate and effective care plan for your specific needs. We will provide you with a copy of your back scan results so you will have a visual representation of areas of concern in your spine.
At Central Avenue Health Centre, patient education is highly valued. You'll leave your first visit well-informed and with a clear path forward for your chiropractic care journey.
Ongoing Care
Remember that chiropractic care is often an ongoing process. Central Avenue Health Centre takes a proactive approach to your health, and regular re-evaluation is essential. Your scans will be retaken regularly to measure your progress and adapt your care plan as needed.
Your first visit to Central Avenue Health Centre is just the beginning of your journey towards improved spinal health and overall well-being. With the support of your dedicated chiropractor and the information provided during your initial visit, you'll be well on your way to a healthier, pain-free lifestyle.
Stay tuned for our next blog, where we'll delve into the continued care and benefits of chiropractic treatment. We look forward to assisting you on your path to optimal health and wellness!