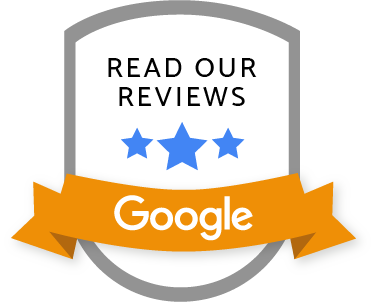 What Our Patients Say
What others say about chiropractic care can help you make the right health care choice. Review a selection of Central Avenue Health Centre patient testimonials below and please contact our Saskatoon office if you have any questions.
Yours in Health,
Dr. Jim Pankiw

Google reviews brought me to this place and I'm so glad! I have been to a couple other chiropractic clinics before and I never understood my condition. Dr. Pankiw and Larni took time to explain everything to me and made sure I understood what's going on before giving me treatments. the others just treated me right away! I think that's what I appreciated the most, the way they take time to explain things to you and making sure you really understand them. I highly recommend Dr. Pankiw if you're looking for the best chiropractor. The staff are all so welcoming and friendly! They have a huge free parking too so it's a bonus! Go to this place, you won't regret it!! :)

Google review from Hazel R.
I was seeing a chiropractor at a different location and was feeling worse after every visit. After being in excruciating pain, what felt like forever but was probably 2 hours, I called around to see who could get me in within the day. Central Avenue Health Centre got me in within the hour! I ended up seeing Dr. Jim Pankiw who was concerned about how much pain I was in and requested an x-ray. He informed me of my situation and explained in very well detail of what was going on and what needed to be done. He listens and acts upon your concerns and is very informative! Receptionists are very friendly and make you feel welcomed! Neat and clean building! Easy to make appointments for chiropractic or message therapy! I would highly recommend Central Avenue Health Centre and Dr. Jim Pankiw!
-Google review from Mackenzie C.
All of the staff are extremely friendly and make an effort to know you on a first name basis. I highly recommend Dr. Pankiw for any chiropractic needs. Since I began receiving treatments I have noticed a substantial decline in my chronic pain symptoms and am feeling overall healthier. Would absolutely recommend CAHC to anyone.

Google review from Tayler J.
The staff at Central Avenue Health Centre are amazing! I love walking into such a welcoming and professional environment! Dr. Pankiw is by far the best chiropractor I have seen, as he listens to my concerns and answers any questions that I may have. I have and will continue to recommend this establishment to others! Always a good experience!
-Google review from Robin L.
I have been going to Dr. Pankiw for quite some time now. I could not be more greatful for the work he has done to fix my back pain. I would recommend any one I know to go see him for help. Also his massage team Robert and Megan are great and very knowledgeable. Central avenue health centre is very professional and also very clean!!

Google review from Nick K.
I went from constant headaches and frequent migraines. Megan and Dr. Pankiw have made a SUBSTANTIAL change in my life.
I have lower back issues and when I came in they make the pain go away! Just have to listen and stretch.
Been here for chiro with Dr. Stuckel for 2 years. Back had lots of issues, been noticing less pain, more energy, more clarity in thinking and less stiffness.
The best thing I have ever done is massage and chiro all my life; keeps me limb and on the go.
CAHC has given me the education I need to really get my health to a better place.
Good staff, starting to feel better
I've been seeing a chiropractor since I was a kid, so I can say with certainty that this clinic is top notch!
I am impressed by all the staff. They are all helping to heal my pain.
Great job, I feel 100% better now. Thanks guys!
My back pain has lessened and my posture has improved. Can definitely work like one of the boys!
What would we do without this fantastic chiro! He is a very professional and knowledgeable chiropractor. Thank you Dr. Papish.
Overall feeling of improvement of mental health and physical health.
I have been a patient of Dr. Papish since the 80's. He has kept me going at a physical job for over 30 years. Much gratitude's.
A sense of release of pain. Well-being and relief to continue daily activities.
Since I started chiro and massage therapy 3 weeks ago, movement has become easier and I can sleep better.
CAHC has helped me regain movement and energy which has allowed me to enjoy being active again!
Being a longtime patient of Dr. Papish, I followed him to this location. Great staff and treatments!
Ever since I came to see Dr. Papish my neck pain has left and I've been able to return to my ADL's. Very grateful
I have incorporated stretching exercises in my daily routine. What a difference!
Less pain and discomfort was the first symptom that was removed. I've never felt so much better in my life. I'm 40 turning 25!
I had a neck problem and back pain for two months, after chiropractic treatments there's no more pain or stiffness
Dr. Pankiw has given me my movement back and I couldn't be happier. Thanks

Central Avenue Health Centre | (306) 651-2225