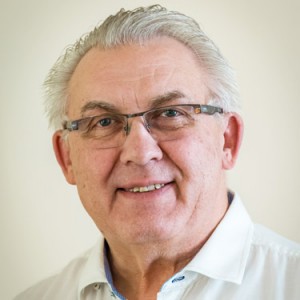 What I love most about being a chiropractor is it's a gratifying profession, and I can go home feeling I've accomplished something—made people feel better.
Dr. Papish also enjoys being part of a friendly, cohesive team that works together to get the best results for patients. "Because we're a united team, patients get consistency of care."
His Introduction to Chiropractic
Growing up, Dr. Papish's family regularly visited a chiropractor. Then, when his much-older brother became friends with a chiropractor, Dr. Papish was exposed to chiropractic on a personal level, and chiropractic seemed like a rational thing to do.
That was another stream for me to enter the profession because I talked with this chiropractor. He helped guide me into the profession because every time he'd meet me, he'd ask me, 'what do you want to be?'
A Chiropractic Education & Evolution
Dr. Papish went to the Canadian Memorial Chiropractic College and graduated in 1973. Since graduation, he's seen the positive ways the profession has evolved, including continuing accreditation for schools and professional members around the world, changing curricula and the requirements needed to be a successful candidate at a chiropractic college.
Giving Back to the Community
Selfless and caring, Dr. Papish is passionate about giving back. "What a different world it would be if everyone could donate one hour a month to a community organization." Through the years, Dr. Papish has lent his time and talents by serving on several boards. These include the following:
New Community Credit Union Saskatoon (president and board member)
Ukrainian Canadian National Federation (president)
Ukrainian Canadian Congress – Saskatoon branch (nominating committee)
Chiropractors' Association of Saskatchewan
As Dr. Papish has Ukrainian heritage, he has a particular affinity for giving back to that community. Fluent in Ukrainian, you may hear him speak the language to patients who share a Ukrainian background
In His Spare Time
Outside the practice, Dr. Papish enjoys spending time with friends and family. He also likes being out in the lake country and fishing in particular. Dining out and having company are some of his favorite things. He's also a big Blue Jays fan.
Dr. Papish and his wife have been happily married since 1978 and have two children, Christopher and Jennifer, both nurses. "My grandson, Eric, is the apple of my eye." Two pups, Oscar and Daisy, round out their family.
'It's Not Work Anymore'
Dr. Papish loves serving Central Avenue Health Centre patients in our friendly and relaxed environment. For him, it doesn't feel like work. "It's such a joy to be here!" One of the ways he spreads that contagious joy is by expressing a cheerful "Top of the morning to you" to patients and staff.
He looks forward to caring for you and your family!
CONTACT US »