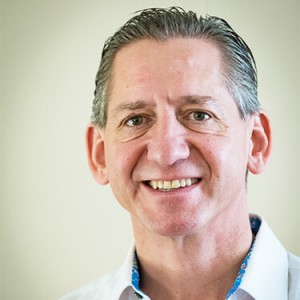 "What I love most about being a chiropractor is helping people live a more functional, healthier life, which translates to a higher quality of life." Dr. Pankiw finds that people come into the clinic because spinal subluxations are affecting their way of life—their ability to do the things they enjoy is being impeded. That's typically what prompts someone to visit a chiropractor.
"When you improve the health of a patient's spine, they are often able to enjoy their life as they had previously or as they want. It's fulfilling to realize that you can change someone's life."
An Early Introduction to Chiropractic
Chiropractic has been a normal part of Dr. Pankiw's life from an early age. His father was a huge proponent of chiropractic and Dr. Pankiw regularly went to the chiropractor as part of his health management growing up. As he sustained occasional injuries from racing motorcycles and snowmobiles, Dr. Pankiw greatly benefited from chiropractic.
The Ripple Effects of Our Natural Care
What's particularly rewarding for Dr. Pankiw is to witness the ripple effects chiropractic care has on his patients. One of his patients was motivated to come in because she had trouble picking up her young daughter so she could play with her. He believes the little girl will be far better off having a mother that can play with her versus a mother who can't because of pain or limited range of motion.
"If someone is experiencing significant difficulty or disability, and you can rectify that, the spouse is often grateful." Dr. Pankiw also observes the ripple effect when it's not only the people you help, but also a friend, neighbor, co-worker or relative who has an issue, and a patient will recommend they go see the chiropractor.
Then that person's life is changed. "It's satisfying and fulfilling to have people coming to you because someone else has told them to."
From Musculoskeletal to Subluxation Based
In 1992, Dr. Pankiw graduated from Canadian Memorial Chiropractic College, which teaches a musculoskeletal-based model of chiropractic. As soon as he got into practice, Dr. Pankiw quickly realized that chiropractic is more than treating dysfunctional joints—it's about correcting spinal subluxations to improve nervous system function and enhance overall health.
"My paradigm changed from how I was educated to what I witnessed in real practice." He's now a subluxation-based chiropractor. After graduation, he went to Sri Lanka to study acupuncture. He and his wife, Valerie, earned a Diploma of Acupuncture from Sri Lanka's International College of Acupuncture. However, he now primarily practices chiropractic and Valerie is the clinic's acupuncturist.
The experience learning acupuncture gave him an excellent perspective on health care that he otherwise wouldn't have had. Over the years, Dr. Pankiw has observed that acupuncture has gained more mainstream acceptance as another tool in the kit when you're seeking optimal health. As far as chiropractic goes, he customizes treatment plans for each individual patient by relying on a variety of techniques including Diversified, Gonstead, Activator/Integrator, among others.
Enjoying Family Time
When he's not at the practice, Dr. Pankiw enjoys spending time with Valerie and working on their acreage. They have two daughters in university. Their older daughter is in her third year of law school, and their younger daughter is also considering law school. The family enjoys traveling together and attending Saskatchewan Roughrider football games.
Both daughters were adjusted from a young age. "Chiropractic is an essential component of living a healthy lifestyle for all ages." Although no longer living at home, Dr. Pankiw's daughters still get adjusted and are regular patients at Central Avenue Health Centre.
Experience the effects of chiropractic care by booking an appointment with Dr. Pankiw!