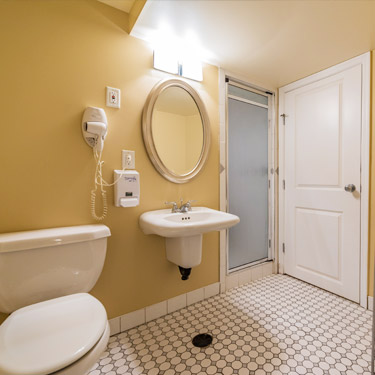 Aromatherapy Steam Room Saskatoon
At Central Avenue Health Centre, we provide a single-person aromatherapy steam room. It is private, spacious and comfortable to ensure you have a relaxing experience. All essential oils and towels are provided. Your room is connected to a private bathroom complete with a shower and hairdryer.
In a high humidity environment, the essential oils are diffused into the air to promote healing and relaxation. The water vapors assist your body in absorbing and metabolizing the essential oils. We have a range of oil blends available that have their own unique healing properties.
The Health Benefits of Aromatherapy Steam
Our patients love our relaxing aromatherapy steam room. The incredible benefits you can experience from them include;
Boosted immunity
Reduce nasal congestion
Cleansed skin
Eased joint pain and stiffness
Improved blood circulation
Reduced stress and fatigue
Reduced toxins
Relaxed muscles
*You must be 16 years of age or older to use the steam room.
Our Essential Oil Blends
If you aren't sure which essential oil is best for your aromatherapy steam room, we'll be happy to discuss what you need. We'll make our best recommendations so that you get the benefits you need from your oil blend.
Breathe Easy (colds and allergies):
Eucalyptus Globulus & Radlata Lead Oil, Tea Tree Leaf Oil, Peppermint Oil & Cinnamomum Camphora Oil
Calm (relaxation):
Lavender Oil, Ylang Ylang Flower Oil, Bergamot Fruit Oil and Geranium Oil
Cold and Flu (immune system support):
Organic Eucalyptus Radiata Leaf Oil, Tea Tree Leaf Oil, Cinnamon Leaf Oil and Clove Flower Oil
Muscle Relief (tight and strained muscles):
Ginger Root Oil, Peppermint Oil, Lavender Oil, Eucalyptus Globulus Leaf Oil and Lemongrass Oil
Unwind Your Mind (for those who are always on the go):
Bergamot Fruit Oil, Clary Oil, Pink Grapefruit Oil and Geranium Oil
Breathe Easy and Start to Heal
Would you like to experience aromatherapy steam room Saskatoon? Contact Central Avenue Health Centre today to schedule an appointment! We are here for you Monday through Saturday.
CONTACT US »

Aromatherapy Steam Room Saskatoon, Sutherland SK | (306) 651-2225