Is Massage Therapy Just for Relaxation?
While you may equate massage with a luxurious spa treatment that promotes relaxation, massage does so much more. Massage can reduce pain, improve circulation, relieve stress and address a broad array of conditions. At Central Avenue Health Centre, our massage therapists provide custom-tailored massages that can help you achieve your goals.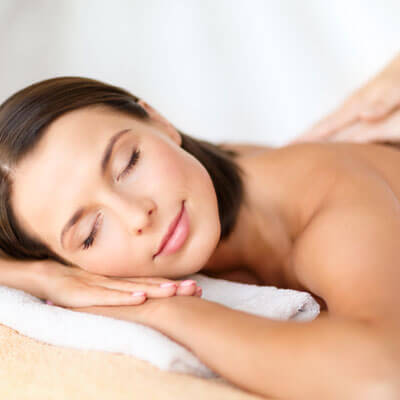 Conditions Massage Can Address
Aside from the obvious benefits of relaxation and stress relief, massage helps with
Neck and Shoulder Tightness
Back pain and Sciatica
Sprains and Strains
Circulation
Pregnancy-related pain
Headaches and migraines
Chronic Fatigue Syndrome
Decrease swelling (edema)
and more!
Types of Massage
Here are some types of massage we offer:
Deep tissue – This technique addresses musculoskeletal issues such as strains and sprains. It uses sustained pressure to target the deeper layers of your muscles and connective tissues.
Lymphatic – This type of gentle massage promotes the movement of lymph fluids around the body. The fluid in the lymphatic system helps the body get rid of waste and toxins.
Myofascial – This manual therapy technique is used to relieve pain and restore motion. It is used to treat myofascial pain syndrome.
Pregnancy – This type of massage helps to reduce stress and relieve muscle tension. Pregnancy massage also can alleviate back and joint pain, reduce edema and improve circulation, and any pregnancy related conditions i.e. carpal tunnel.
Sports – There are many benefits associated with sports massage including improved performance and flexibility. Sports massage also can address injuries.
Relaxation – This type of massage is performed with a light pressure. It is used to reduce stress, bring balance back to the body and relax the mind for better sleep.
Hot stone – The use of heated basalt lava stones helps to relax the muscles. Hot stone massage is also helpful in addressing painful conditions such as fibromyalgia. Heated stones are held by the massage therapist and used to apply pressure. Heated stones are not left stationary unless a protective layer is between the client and stones.
Part of a Healthy Lifestyle
Just as eating nutrient-dense foods, exercising regularly and chiropractic care all can benefit your health, so can massage. That's because massage not only can help you feel better physically but mentally as well.
Physically, massage can increase circulation, relieve pain and help to reduce blood pressure. Mentally, massage can help with anxiety and depression by increasing serotonin and endorphins.
Now more than ever, people are seeking natural ways to relieve stress and boost their mood. Massage can do both quite effectively.
Book an Appointment
Whether you're seeking some much-needed "me time" with a relaxation massage or are seeking more therapeutic benefits from massage, we can help you achieve your goals. Contact us today to schedule a convenient session!
CONTACT US »

Central Avenue Health Centre | (306) 651-2225